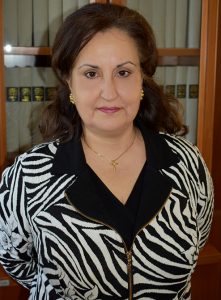 Associate Professor Dr. Despoina Anagnostopoulou teaches EU Law and Human Rights at the University of Macedonia and the Open University of Cyprus. She has been awarded the Jean Monnet Chair on "New Dimensions of EU Legal Studies" (2012-2015) and the UNESCO Chair of "Intercultural Policy for an Active Citizenship and Solidarity" since 2014. She has also been the Academic Coordinator of the Jean Monnet Centre of Excellence "Research on Crucial Issues of European Integration" at the University of Macedonia (2015-2019). She has worked as research scholar and researcher on EU law at the Greek Centre of International and European Economic Law. She is the author and/or editor of over 70 publications. She is a Fellow of the European Law Institute, Vienna and speaks English, French and German.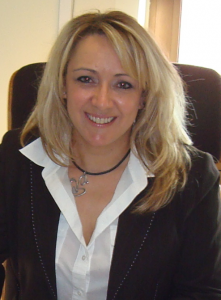 Head of the EU Security Watchspot
Ms Fotini Bellou is Assistant Professor of International Relations in the Department of International and European Studies at the University of Macedonia in Thessaloniki and chair holder of the UNESCO Chair "Women, Peace and Security: Building Capacity and Resilience through Education and Research". She holds a BA in Political Science and Public Administration (University of Athens), an MA in International Relations (University of Kent at Canterbury), and a Ph.D in War Studies (King's College London). She also teaches in the Interdepartmental Joint MA progamme on 'International Relations and Security' with the Supreme Joint War College in Thessaloniki, she is visiting Instructor to the Multinational Training Centre for Peace Support Operations at Kilkis, Greece and is Special Advisor to the NRDC-GR in Thessaloniki on civil-mil cooperation and gender aspects.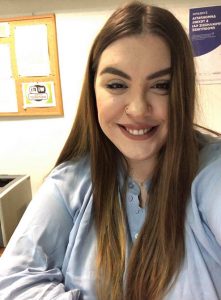 Research Assistant, Research Associate of the EU Security Watchspot
Antonia Koumpoti is the Research Assistant of the Jean Monnet Project EUVaDis of the University of Macedonia. Having gained valuable experience working at the Jean Monnet Centre of Excellence "Research on Crucial Issues of European Integration" and at the UNESCO Chair in "intercultural policy for an active citizenship and solidarity", she is responsible for the coordination and supervision of the events of the project as well as the coordination of the editing of the books, the bibliographic research and the Jean Monnet Project's Team of Interns. She is also a Research Associate at the EU Security Wathspot of the EUVaDis Project. She holds a Bachelors' Degree on Social Administration and Policy and is currently finishing her Master's Degree on European Studies and Diplomacy with thesis subject "Internal-External Security Nexus in the EU: its relation to resilience". She also holds Training Certificates on Design and Management of European Programs and on European Economy and Politics. She speaks English, French, Spanish and Greek and holds a certificate of computer literacy and computer skills.

Website Design and Management